Mission Wide Training

Mission Wide Training takes on difficult national technology priorities in aeronautics, space exploration, and Earth science. We serve the agencies charged with advancing technology and understanding the planet's most expansive scientific frontiers. 
We bring a highly trained, state-of-the-art, diverse workforce from across the spectrum of our society. Our expert management personnel integrates with strategic partners from world-class universities and industries to provide an accelerated level of scientific participation and advancement. 
MWT invests heavily in workforce training and professional development to advance the operational and technological landscape associated with space technology and exploration.  We leverage game-changing concepts, technologies, and processes such as the On-Demand Mobility (ODM), Digital Engineering, and Modular Open Systems Approach (MOSA) to support a more agile evolution and transformation of capabilities and technologies.

DigiFlight, Inc
A minority, veteran-owned business that proudly serves the DoD, Federal Reserve, and Intelligence Community with 40 contracts, serving 15 of those contracts as prime contractor. DigiFlight is a technology firm that focuses on aerospace, enterprise IT, and cybersecurity. We provide integrated support services for all critical phases of acquisition and technology management: Aerospace Technical and Engineering, Science and Acquisition Solutions, Compliant Architectures, Cybersecurity, Integrated Acquisition, and Technology Management, DevSecOps, HPC, R&D, Big Data Analytics, Systems and Software Development, Test and Evaluation (T&E), and Research and Development.

Cepeda Systems & Software Analysis, Inc
Serving DoD, NASA, and the commercial sector, our software engineering, systems engineering, and process improvement services span the complete product lifecycle from concept to software development to product release. CSSA has achieved ISO 9001 and 14001 certifications and CMMI Maturity Level 3 for Services and Development.

Odyssey Systems Consulting Group, Ltd
Headquartered in Wakefield, MA, is an innovative small business providing high-quality technical, analytical, management, administrative, and training support services for government and private sector customers. Since our founding in 1997, Odyssey has experienced tremendous growth by providing best-value solutions for complex and challenging projects through our ability to recruit and retain world-class talent and foster principles of diversity and iInclusion across our workforce and in support of our customers. 
Best-in-class University and Industry Partners
Mission Wide Training partnerships include the nation's most advanced academic institutions including Historically Black Colleges and Universities with best-in-class strengths ranging from defense and aerospace to high-performance computing, modeling and simulation, cyber security, machine learning, and artificial intelligence.
University Partners

Alabama A&M University
Alabama A&M University – Areas of SME expertise include defense and aerospace; high performance computing, modeling and simulation, cyber security, machine learning, artificial intelligence and real-time embedded computing; sustainable energy sources; and agriculture.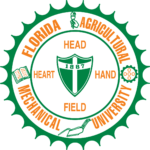 Florida A&M University / FSU College of Engineering
FAMU – FSU College of Engineering – The joint engineering school for Florida A&M and Florida State universities, FAMU is surrounded by eight partner research centers and a national laboratory. This unique collaboration between a top Historically Black University and a Research-1 institution makes us a great place to learn cutting-edge engineering skills in a diverse environment offering a real-world experience that employers value.

Georgia Tech Applied Research Corporation & Georgia Tech Research Institute
The Georgia Tech Applied Research Corporation & Georgia Tech Research Institute – An integral part of the Georgia Institute of Technology enterprise, and its activities are coordinated with the research conducted by the academic colleges and interdisciplinary centers.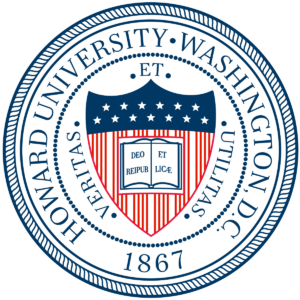 Howard University
Howard University – A private, federally charted, historically black research university; founded in 1867. College of Engineering and Architecture plays a vital role in producing some of the top African American male and female engineers.

The University of Kansas
The University of Kansas, is a comprehensive educational and research-intensive AAU institution that operates through a diverse, multi-campus system, with approximately 29,000 students and 2,800 faculty members. KU engineers and scientists bring expertise and experience in airborne remote sensing, having initiated and advanced the technology readiness levels for dozens of unique scientific instruments.

Mississippi State University
Mississippi State University – MSU holds the "Very High Research Activity" designation from the Carnegie Foundation, as well as the "Innovation and Economic Prosperity University" designation from the Association of Public and Land-grant Universities, recognizing MSU's work to advance engagement and economic well-being.

Morgan State University
Morgan State University – A historically black research university founded in 1867.  In 2015 Morgan State School of Engineering graduates provided more than two-thirds of the state's African American Civil Engineers, 60 percent of the African American Electrical Engineers, 80 percent of the African American Telecommunications specialists, more than one-third of the African American Mathematicians, and all of Maryland's Industrial Engineers.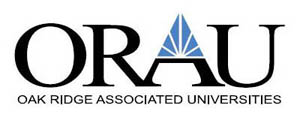 Oak Ridge Associated Universities
Oak Ridge Associated Universities – Provides innovative scientific and technical solutions to advance national priorities in science, education, security, and health. Through specialized teams of experts, unique laboratory capabilities, and access to a consortium of 152 universities, with 33 members representing our Minority Serving Institutions (MSI) Research Council.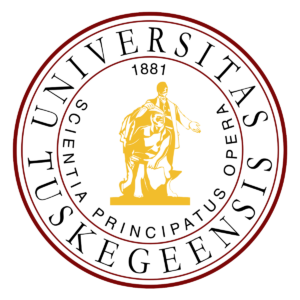 Tuskegee University
Tuskegee University – Engineering programs (Aerospace Science, Chemical, Electrical, and Mechanical) are accredited by the Engineering Accreditation Commission of ABET. The College of Engineering provides an academic portfolio through engineering disciplines to engage students in envisioning learning excellence, research exploration, and service to the nation and the global community.
The University of Alabama, Huntsville
The University of Alabama, Huntsville – Provides technical expertise in mission network communications, supporting a variety of research, development, and engineering projects within the Aviation Missile Center. UAH provides support for Standalone Information Systems and Closed Restricted Networks.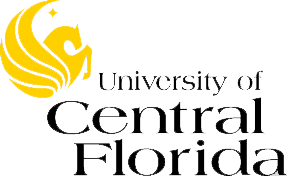 University of Central Florida
University of Central Florida –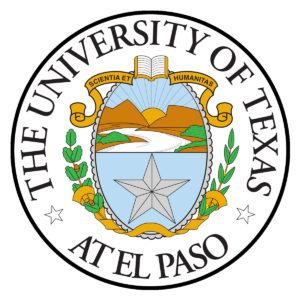 University of Texas, El Paso
University of Texas, El Paso –
Industry Partners


Barrios Technology, Ltd
Barrios Technology, Ltd – Software Design and Development, System Engineering and Integration, Project Support and Data Analysis. Barrios has additional capabilities in Material Testing and Analysis and Hardware Design and Analysis.

Columbus Technologies and Services, Inc
Columbus Technologies and Services, Inc. -Supports critical space missions with expert engineering, analytics, software development, and sustaining support. For over two decades, Columbus has provided science, engineering, and technology talent to solve cutting edge challenges in our Nation's science and aerospace missions.

International Business Machines Corporation
International Business Machines Corporation – An American multinational technology corporation with over 282,100 employees in over 171 countries. IBM has a large and diverse portfolio of hardware and software products and services and is a major research organization, holding the record for most annual U.S. patents generated by a business (as of 2020) for 28 consecutive years.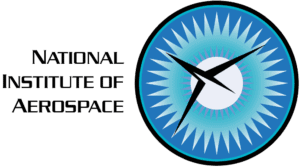 National Institute of Aerospace Associates
National Institute of Aerospace Associates – Created in 2002 by a consortium of top research universities (including two HBCUs). NIA performs aerospace research in support of multiple government and industry customers. Its resident research staff directly supports the NASA Langley Research Center in technical disciplines that span the entire breadth of the RSES PWS.

Potawatomi Training LLC
Potawatomi Training LLC – Supports the Department of Defense and Intelligence Community. For more than 13 years, PT has provided unparalleled support as a small business offering complex information technology (IT), DevSecOps, modeling & simulation, technical analysis, and training support to Federal customers as a prime contractor. PT's training programs include experience with international mobile training teams, foreign student populations, linguistics, and cultural awareness.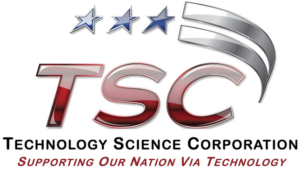 Technology Science Corporation
Technology Science Corporation – Provides Information Technology (IT) value-added services and reseller in support of Department of Defense and Federal agencies. Specializes in Top Secret program management, enterprise network operations, cyber security, audio-visual/ video-teleconference services, and global maintenance service contracts.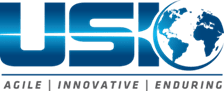 Universal Solutions International, Inc
Universal Solutions International, Inc – Proven expertise in program management and operational technology lifecycle support operations. USI provides similar program management, developing, designing, and executing strategic plans, risk management analysis and assessment, milestone schedules, execution reports, communications, software development, data analytics, and technology transition support services to customers such as DARPA TTO, DTRA RD, Army's ManTech, SBIR/STTR, and Rapid Equipping Force Field Service Support (REF FSS) programs.